I like my drinks! Today I am 48 years of age and enjoying my drinks last 30 years. My recent medical test report has been all right receiving an agreement from my family doctor. My doctor also tells me, dictum is "Quit smoking; Drink in moderation"; and I believe my doctors.

At NO point am I encouraging anyone to drinking (alcohol). Drinking is injurious to health and not even for a second I am disputing that point. However, if one still chooses to drink (like me) on a regular basis, then there are ways to deal with the ill effects of drinking such that there is minimal injury to health. This is called Healthy Drinking.
First and foremost, you need discipline while drinking.
Discipline to stay in limits and not get drunk; limits not exceeding a litre of beer or 75 ml (i.e. 3 x 25 ml) of hard liquor or 175 ml of wine at a time
Discipline not to drink when exceedingly sad or depressed
Discipline not to drink when you are recovering from an illness like fever or stomach upset
Occasionally in parties, where you might drink more than your usual limit, have the discipline to drink a glass of water in between your drinks. However you must have the discipline to never end up binge drinking (Binge drinking is a major factor in accidents, violence and anti-social behavior).
Discipline never to drive a car, operate any machine or even write an important letter to / reply a mail/ text message from your client, even if you had drinks in limit.
In addition to the above discipline, be sensitive to what you eat along with your drinks and the meal that follows. It is not just the drink that adds calories, but the starters i.e. chips, kebabs, peanuts & other 'chakhnas' that go along with the drinks add significantly more calories than the drink. If you look upon any nutrition chart, you will be surprised to find that alcoholic drinks are far lower in calories than usual nuts / chicken / fish / paneer starters which we usually enjoy with our drinks. It is these bites that add substantially to your calories and it is the drink that lands up taking all the criticism for messing up your otherwise (good / not-so-good) figure!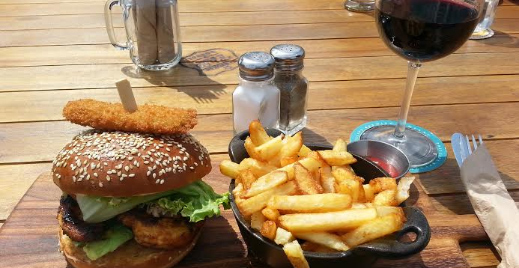 I would to relate an interesting experience – during my long corporate stint I frequently visited Vietnam on business. There I happen to have drinks & dinner with my client, an elderly gentleman in his early sixties and in good health. He drinks (scotch) like a 'fish', however strictly no bites along with the drinks. The only thing he ate with his drinks was green grapes and oranges! Learning from this great man, I have now developed the discipline to restrict my starters to mainly salads along with my drinks. Also, it is advisable to be in check for the calorie intake in the rest of the meal that follows the drink session.
And like me, you should not miss on your vigorous work-out which could be either gymming or swimming or even a sport 5 – 6 days a week.
Now, I come to a very important piece of healthy living which is Wellness. Anyone wanting a higher quality of life, must reach a state of wellness. Actually wellness is a multidimensional component of good health and includes different dimensions such as – physical wellness, emotional (mental) wellness, intellectual wellness, spiritual wellness and social wellness. If you work right to strike a balance on all these dimensions, then your minor vices such as moderate drinking get inconspicuous and hidden.
The secret of life in any human being, is the desire to do something creative in life, to be active, to be occupied in some fruitful pursuit, never idle and always looking to the future. It is the desire to look into the future and to be able to chart out a course towards the stars that really makes a person forget any bodily ailment he might have.
Life is Good! Don't waste it. Try getting One!
About Sudhir: After 24+ years in the corporate world handling Country Leadership roles with P&L responsibilities, Sudhir has started as an entrepreneur venture in the space of sales consultancy & training. With the growing need for the right healthcare and wellness programs in India, Sudhir has joined a team of ethical medical practitioners to make a difference in the way healthcare is managed and delivered in India.