With the monsoon giving a slip this season, fever, upper respiratory infection, stomach problems have been in the air for some time. Mere cold does not bring panic in a person as much as fever. First sign of temperature rise, with so much of dengue around us (press, TV & neighbourhood), pushes the panic button. Yet, there are others who ignore fever for almost a week and land in big trouble.
Being in either extreme is NOT safe.


I would like to highlight the things you can do instead of getting anxious over temperature rise. Hydration with plenty of water & liquids in whichever form palatable is necessary. Fruits and fruit juices (except pineapple), curds, buttermilk, milk and soups. Tepid sponging of the entire body and forehead is advisable if fever spikes before you reach your doctor. Monitoring and keeping a note of the temperature (thermometer reading)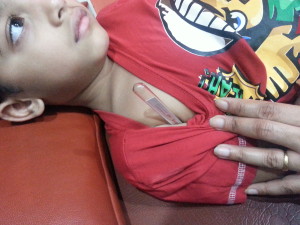 is very essential since this will help your doctor in the diagnosis.
Do not test fever by back of hand. If doctors need thermometers, you definitely do!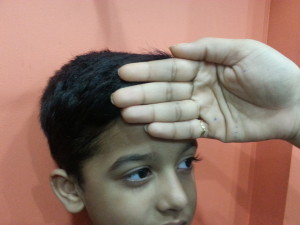 Timely visit to the doctor is a must.
Severe cold with running nose if present, washing hands with soap and water and using disposable tissues for blowing the nose and using a separate towel, is the best you can do for yourself and for the spread of infection within your family members until you get your treatment started.
Your doctor would be able to guide you through the diagnosis with blood and urine tests if necessary
Ignoring fever and cold and rashes for a week and not visiting your doctor may lead to serious problem if it is dengue or swine flu, malaria or typhoid. Delay in the diagnosis lead to complications of low platelet count, hemoconcentration, dehydration and can precipitate a state of shock.
Taking adequate measures to prevent dehydration before reaching your doctor is the gold standard for any febrile illness. So don't ignore yet don't panic if you get fever.