The consciousness for healthy eating is on the rise due to early onset of lifestyle diseases and ever increasing stress. Time constraints and long hours of work have posed limitations to cook and eat healthy meals at home. This has increased our dependency on ready to eat foods and snacks. Various FMCG companies have introduced a host of high nutrition foods in the market. These include heart-healthy cooking oil, low fat snacks, diabetic foods, fat free milk, breakfast cereals, etc.

More and more consumers are getting attracted towards health foods which are labeled as sugar free or low caloriefor betterment of their healthand this has given birth to a host of fly-by-night companies who wrongly label their products as organic, zero cholesterol, low calorie etc
Several nutrient claims are made by the company manufacturing a particular food packet e.g. sugar free or low sodium. It becomes important for a consumer to understand the meaning of common terms, especially coined to lure a gullible customer, describing these nutrient claims.
It is therefore, mandatory for each consumer toread the labels put on the product. These are called nutrition labels. It gives information about nutrition facts, the ingredient present, nutrient values and health claim.
Some of the common terms mentioned on the food products are – These terms help you to selectfood according to your requirement:
'Free'  none or hardly any of the specified nutrients.
e.g.
| | |
| --- | --- |
| Term | Description |
| Calorie free | Less than 5 calories per serving |
| Cholesterol free | Less than 2 mg of cholesterol per serving and 2 gm or less of saturated fat per serving |
| Fat free | Less than 0.5 g of fat per serving |
| Saturated fat free | Less than 0.5 g of saturated fat per serving |
| Sodium free | Less than 5 mg of sodium per serving |
| Sugar free | Less than 0.5 g of sugar per serving |
'Low'  contains a small amount
e.g.
| | |
| --- | --- |
| Low calorie | 40 calories or less  per serving |
| Low cholesterol | 20 mg or less of cholesterol per serving and 2 gm or less of saturated fat per serving |
| Low fat | 3 gm or less of fat per 100 gm |
| Low saturated fat | 1 gm or less of saturated fat per 100 gm |
| Low sodium | 0.3gmor less of salt per 100g (or 0.1gm sodium) |
| Low sugar | 5 gmor less of total sugars or less per 100gm |
'Light' written on the products as 'Lite'can be used on foods that are reduced in fat or reduced in Calories
| | |
| --- | --- |
| Light or Lite | 33.3% fewer calories or 50% less fat per serving than comparison food |
Other terms and description of nutrient claims
| | |
| --- | --- |
| Extra lean (meat) | Less than 5 g of fat, 2 g of saturated fat and 95 mg of cholesterol per serving |
| Lean (meat) | Less than 10 g of fat, 4.5 g of saturated fat and 95 mg of cholesterol per serving |
| Reduced | 25% less per serving than comparison food. Check label carefully. Some of these foods are still too high in fat and calories. |
Nutrition facts are not mentioned on fresh vegetables and fruits because they are exempted from the nutrition labeling regulations.
Canned, frozen and prepackaged fruits and vegetables carry a nutrition label such as preserved and stored with no added salt, sugar or fat.
Almost all prepackaged foods have Nutrition Facts. Some exceptions are:
o   Raw meat, poultry, fish and seafood;
o   Foods prepared or processed at the store – bakery items, pav, bakery biscuits
o   Foods that contain very few nutrients – coffee beans, tea leaves.
o   Alcoholic beverages.
Nutrition Claims
While selecting a health food check the following nutrient claim on the packet. Look for the high amounts of following ingredients:
Total fat   –           more than 17.5g of fat per 100gm is considered High
Saturated fat –     more than 5g of saturated fat per 100gm is considered High
Sugars –               more than 22.5g of total sugars per 100gm is considered High
Salt –                     more than 1.5g of salt per 100gm (or 0.6g sodium)is considered High
Ingredient List
The ingredients of the food product that you intend to buy are specified on the packet. The first ingredient is the one, which is present in maximum quantity in the product followed by the second, third and so on. It means if it is a whole-wheat flour biscuit then the first ingredient would be whole-wheat flour.
INGREDIENTS: Whole wheat flour, wheat flour refined, sugar, vegetable fat, etc.
Breakfast cereals: One of the most common purchases by consumers is the cereals. It is important to check the sugar content in them. Most of the cereals have high sugar content so read the label carefully and select.
Cooking Oil: There are various types of healthy oils available. For e.g. rice bran oil of various brands. One must read the label carefully and compare different brands of the same oil by distinguishing between the healthy nutrients like oryzanols. Check the amount of oryzanols. Buy the one which has higher amount. Secondly look for fortification. If the oil is fortified with vitamin A, D and E, it is better.
Shelf life: The shelf life of a product defines the period within which it can be kept and used. E.g. Biscuits have a shelf life of six months, packaged snacks like chips have it of 4 months, edible oil for 9 months. This helps you to decide how much quantity can be purchased of a particular product.
Best before: A date is mentioned on each packaged product which defines the consumption period of a product. Consumers should not use the product once the best before date is passed.
The Nutrition Facts table appears on food labels. It is important to read it carefully and accordingly make a selection.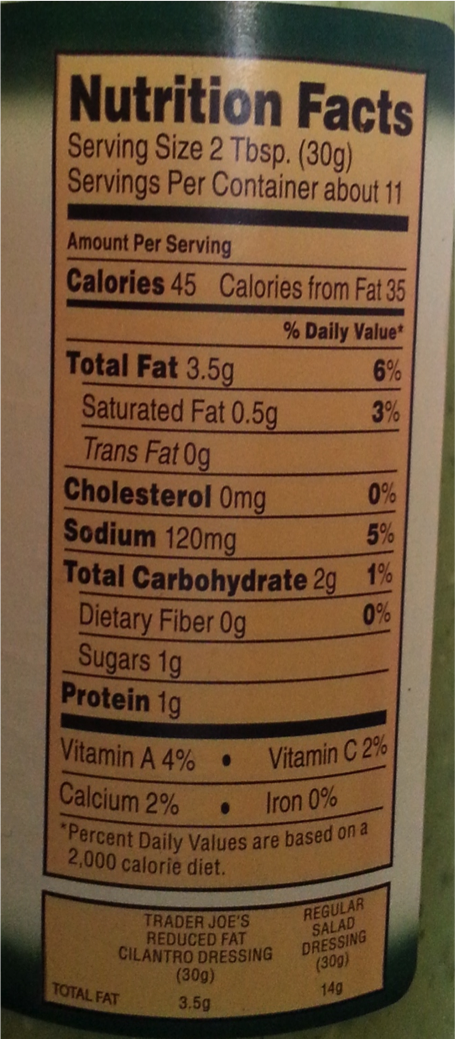 Lately, several food items are being promoted as being ORGANIC. You must check the authenticity of such claims and not take them on face value.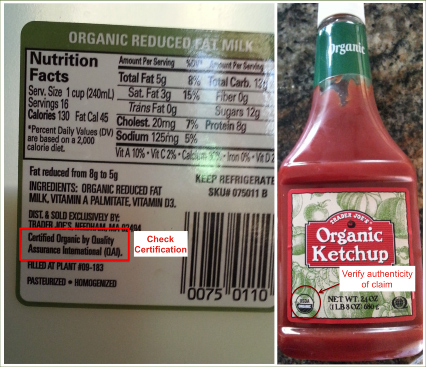 Eating well and being active are steps towards better health and a healthy body weight.
About Dr Shweta Rastogi: 
PhD (Nutrition)
Postgraduate diploma in Preventive and Promotive Health Care
Certificate in Lifestyle medicine from Harvard Medical School, Boston
Cinical dietician and consultant in lifestyle medicine with a leading multispecialty hospital.
Several original research papers published in Journals of National and International repute.
She has contributed several articles in English and Hindi on various aspects of Nutrition and dietetics.