COPD – Chronic Obstructive Pulmonary Disease

What is COPD?
It is Chronic Obstructive Pulmonary Disease;it is a progressively worsening, chronic affliction of the lungs where there is long standing (chronic) obstruction to normal flow of air. COPD describes progressive pulmonary (lung) disease including emphysema (permanent ballooning of the lung) and chronic bronchitis. It is characterized by gradually reducing airflow over years and increased inflammation.
COPD has no cureas the gradually occurring damage is irreversible; it can ONLY be controlled.
What are the symptoms?
COPD causes coughing which results in production of large amount of mucus, wheezing, breathlessness and tightness of the chest. The leading cause of COPD is smoking. Other cause being environmental pollution, dust andsecond hand smoke.
 But Asthma also has all these symptoms. How is asthma different from COPD?
True. Although both have similar symptoms and are very often confused, COPD is much more serious and sinister disease. Till it is objectively diagnosed, the patient may be treated for asthma only. Asthma is largely reversible with nebulization/ inhalers but COPD is not!
Secondly, COPD is found in older adults whereas asthma may be present in toddlers as well.
In COPD, Lung function cannot be completely reversed and brought back to normal, even with regular treatment whereas asthma often has good improvement with inhalers and some lung function is reversible with treatment.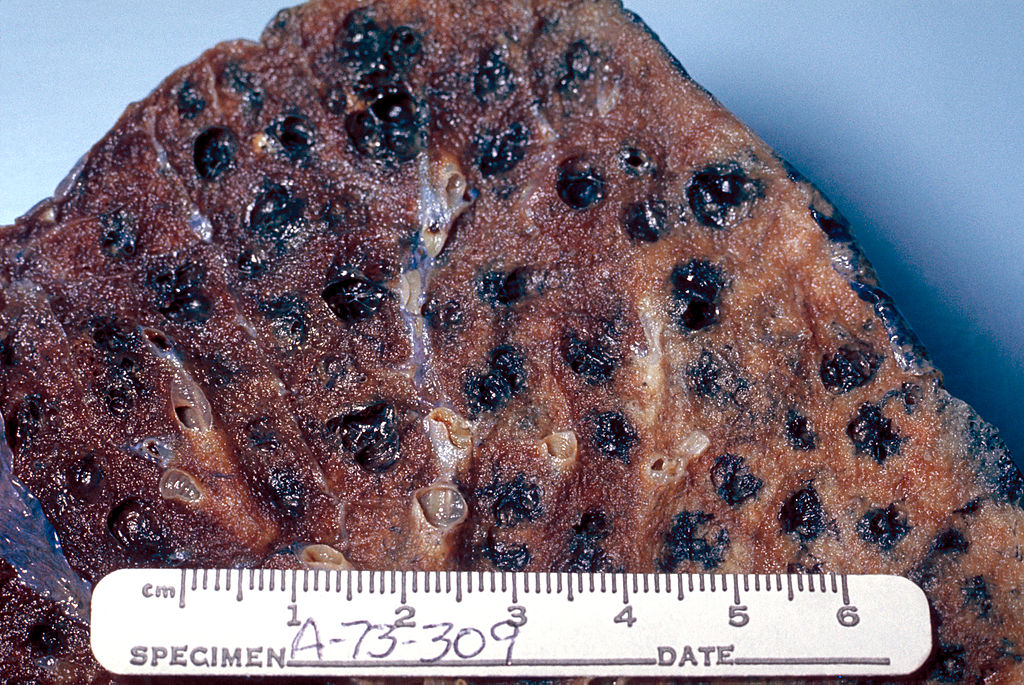 Lung of a smoker with COPD
To see normal lung movements click
How serious is COPD?
Today it features 6thamong top 10 most prevalent ailments that can turn fatal. In 2025 it is expected to reach 3rd in the list.
 How can one cure COPD?
Alas! There is no way to cure. One can only try and reduce symptoms and have as normal a life as disease would permit. In addition to religiously following line of treatment prescribed, it is very important for adopt healthy lifestyle(s) i.e. eating good nutritious food, sleeping aplenty and exercising regularly.
Recommended changes in life style
Quit smoking,if still smoking.
Recurrent Respiratory infection is quiet common in a person with COPD. Hand washing hygiene is of prime importance to prevent the spread of infection.
Talk to the treating physician and discuss possibility of pneumococcal and influenza vaccines.
Avoid interacting with people with active cough and cold infection
Consume healthy, nutritious and balanced diet. Eat smaller, frequent meals.
Avoid sugar and processed food. Eat diet rich in fruits, vegetable and fish.
Manage anxiety, stress or depression.
Meditation and special breathing techniques are a big help.
Avoid exposure to airborne irritants like deodorants, hair sprays, paint sprayers, smoke from wood fires etc.
The room where staying should be amply ventilated.
Dr. Prof Alaka Deshpande has an experience of over 45 years teaching and treating patients at JJ group of hospitals, Mumbai. She specialises in Infectious diseases esp. HIV-AIDS and received Padmashree for her pioneering work in the field of HIV-AIDS. She also played a crucial role in developing the nuclear medicine, critical care and AIDS units of the Sir JJ Group of Hospitals, Mumbai. She is a member of Scientific Advisory Committee, National Ageing Research Institute (NARI)