In this day and age life has become more challenging. We face stressors on a daily basis, in such times the focus is on coping mechanisms and in finding ways to be in a happy space.

Bach flowers are one such source. Dr Edward Bach the founder of this system was an Englishman born in 1886. He intuitively found the 38 flower remedies after years of research. In the summers he would go looking for different flowers and in the winter he would treat scores of patients with these flower essences. He worked day and night and then zeroed in on the 38 flower essences. Bach flowers are for differing mental/emotional/psychic states.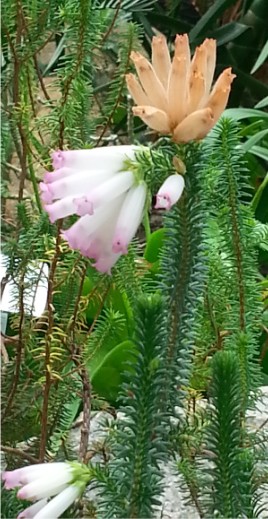 A list of all the Bach Flowers and their indications in brief:
Agrimony:Mentally tense but maintains a cheerful face
Aspen: Fearful,fear of unknown things.
Beech: Critical/Intolerant
Centaury: People "pleaser". Can't say "No"
Cerato: Can't trust their own decisions/conclusions
Cherry-plum: Fear of mind giving way
Chestnut-bud-keeps making the same mistake,failure to learn from ones mistakes
Chicory: Selfish, possessive love
Clematis: Dreamer, dreaming of the future,without any effort in the present
Crab-apple: The cleanser also helps for self hatred
Elm: Overwhelmed by responsibility
Gentian: Easily discouraged by any setback
Gorse: Great hopelessness,despair
Heather: Self-centered and self-concern
Holly: Jealousy hatred envy
Honey-suckle: Living in the past
Horn-beam: Tiredness even at the thought of work
Impatiens: Impatient, everything should happen now
Larch: Lack of confidence
Mimulus: Fear of known things
Mustard: Deep gloom for no reason
Oak: The plodder who works past the point of exhaustion
Olive: Exhaustion, following mental/ physical exhaustion.
Pine: Guilt
Red-chestnut: Over concern for the welfare of loved ones
Rock–rose: Terror and fright
Rock-water: Self-denial, self-repression and rigid personality
Scleranthus: Always indecisive, inability to choose between alternatives
Star of BethlehemShock
Sweet-chestnut: Extreme mental anguish when everything has been tried and there is no hope left.
Vervain: Overly enthusiastic
Vine: Domineering and inflexible
Walnut: Link breaker; helps adapt to changing circumstances in life.
Water-violet: Aloof. Keep to themselves. Pride
White-chestnut: Whirring thoughts, mental arguments that exhaust
Wild-oat: Uncertain over one's life choices. Career guidance
Wild-rose: Resigned, indifferent, drifter.
Willow:Self-pity and Resentment
Some combination remedies
Rescue Remedy: Combination of Cherry-plum+Clematis+Rock-rose+ Impatiens + Star of Bethlehem: For any acute/emergencies
One needs to be calm and centered and listen to oneself or the person who needs healing and then match his or her mental state with the flower remedy state.A person can combine 2-3 even 4 remedies and take the combination until the state eases.For eg a newly married girl who is compelled to live in a joint family may have apprehensions and concerns regarding her ability to adapt and fit in.She may take Mimulus,Aspen and Walnut for 2-3months until she feels free and at ease in her new home.
A person who is unable to decide which career choice to make being very good at 2-3 different fields,can take Wild-oak and Larch so he or she can confidently make the right choice.
A young person with a learning disability can take Chestnut-bud +Larch+Walnut + Clematis and find greater ability to focus and understand.
Most humans find day to day stress eases with Walnut+Impatiens+Willow+Holly.We are all sucked into a man eats man world and this combination will help us calm down and slow our pace so we can enjoy our life a bit more.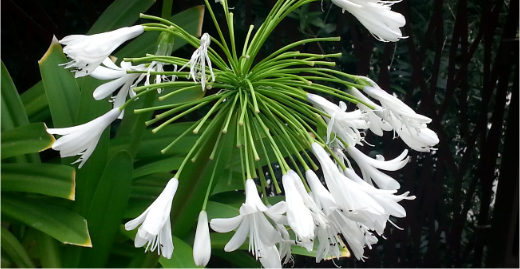 I would request the reader to please take the guidance of a Bach Flower practitioner and please do not self-medicate. Sometimes what we see as depression may be actually a disruptive thyroid or a low energy feeling may be hypoglycemia and so it is always safer to consult the physician.
Dr PadmajaPai-Shenoy, a qualified practicing Homoeopath for over 25 years. In addition to Homoeopathy she is an expert in Bach Flower remedies. Dr Padmaja has an excellent understanding of human psyche and uses this to the hilt while managing her clientele.