Today young parents wish to provide their children the best possible health services. parents have become more aware regarding their children's oral health. The biggest dilemma of parents is that which toothbrush and toothpaste they should use to clean their children's teeth because of the variety of oral hygiene products that are available in the market today.

There a wide range of designs of toothbrushes available for various purposes. There are manual and powered toothbrushes with various designs of the handle. Parents often ask which one is the best for their children. The answer is whichever design is more comfortable for them and their kids to use. It is more important to clean the teeth effectively and efficiently. Brushing time plays an important role in removing plaque and bacteria causing cavities which should be atleast 2 to 3 minutes.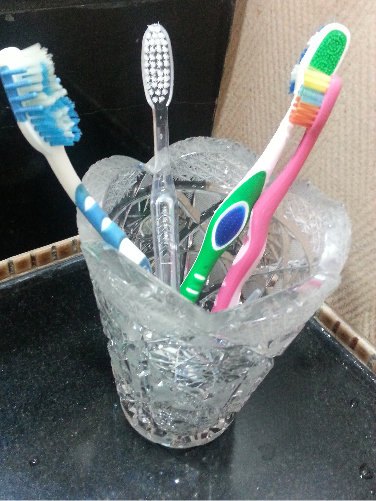 How do I select toothbrush for my child?
Hard bristles can cause injury to the gums and is not recommended for children. Soft to medium bristles work just fine.
Select the size of the head that is wide enough to fit the mouth of the child.
The handle should be long and wide enough to give a better grip to the child to increase the efficiency of cleaning.
Using a powered brush effectively cleanses plaque from the tooth surface. It is specifically useful for anyone who requires assistance in brushing. Seniors, any condition that may limit mobility, children with special needs and in cases of uneven teeth.
Some powered toothbrush are available with musical tunes which changes tunes every minute to help your child brush long enough to clean all the surfaces of all the teeth.
Electric toothbrushes are easy to use but costly. Just place the brush at 45 degree angle and turn on the brush and move from tooth to tooth and guide on all the surfaces of the teeth.
If your child is undergoing orthodontic treatment it is recommended to use an orthodontic toothbrush for effective cleaning.
Interdental brushes should also be used to clean hard reach areas when your child's orthodontic treatment is going on.
When must I replace with the new brush?
It is time to replace your old toothbrush when the bristles appear frayed. New toothbrushes have colour indicator. When the colour fades away till half the length of the bristles, its time you get your child a new toothbrush.
Also it is recommended to change the toothbrush after an illness.
ADA (American Dental Association) recommends replacing the toothbrush every 3 months.
Should the child brush his own teeth?
It is recommended that the parents brush their child's teeth upto the age of 6 years, as the child is too young to do a good job of brushing on his/her own.
After 6 years the child should be allowed to brush by himself/herself under the supervision of a parent but the parent should also brush the child's teeth after the child cleans his/her teeth for efficient cleaning.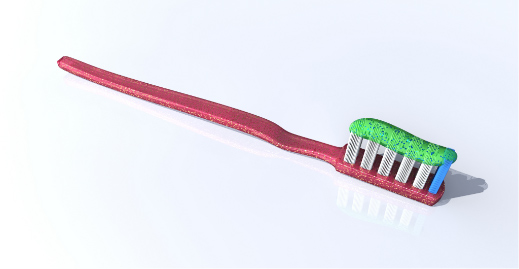 Age Specific Home Oral Hygiene (Brushing Techniques)
Infants (0-1 yr)
Early cleaning of gums of the infants is recommended
Moistened gauze should be used to clean the gum pads of your child
Cradling the child with one arm while massaging the teeth and gums with the hand of the other may be the simplest and  provides the infant with a strong sense of security
By one year, introduce a soft baby brush with a pea sized amount of non fluoride toothpaste
Toddlers (1-3 yrs)
By two years a pediatric fluoride toothpaste (500 ppm) could be started
Preschoolers (3-6 yrs)
Fluoride toothpaste with 1000 ppm should be introduced as children develop the skills to spit and gargle and accept the taste
Flossing is most likely to begin especially in tight contact areas where there is no space between the teeth
Parent should stand behind the child and both face the same direction. Brush segment wise, lifting the lip and cheek up with one finger for a good view.
School aged children (6-12 yrs) and Adolescents (12-19 yrs)
Place toothbrush at a 45 degree angle with bristles facing towards the gums. Make short vibratory movements and one stroke downwards for upper teeth and upwards for lower teeth.
How many times should brushing be carried out?
Twice brushing morning and night is always ideal. Brush effectively twice preferably after every meal with a fluoride toothpaste.
Avoid frequent snacking in between meals.
Any consumption of sugary or refined carbohydrate diet causes cavities, hence limit the frequency and brush immediately.
About Dr Mitali:
Dr Mitali Kochar, M.D.S (Pediatric and Preventive Dentistry) has received her Master's degree from the Bharati Vidyapeeth University- Pune in 2011 after obtaining her BDS in 2007.
She has various publications on clinical pediatric dentistry and has participated at various conferences.
For past two years she is working at an exclusive pediatric dental clinic, dedicated to rationally managing dental needs of children. Her main focus is preventive dentistry.
Mitali has just been blessed with a baby girl and we are sure she is going to practice what she is advising others about.