White patches or even semblance of one puts a tremendous fright in any one's mind and gullible patients are taken for a ride by unscrupulous quacks as myths abound. 19th May was World Vitiligo Day and LifeCountz approached Dr Vinay Saraf – an Eminent Dermatologist with over 3 decades of experience and a special interest in Vitiligo with few queries. Dr Saraf graciuosly obliged.

What is Vitiligo?
Vitiligo is a disease of the skin and hair where the individual suffering from the disease looses the skin colour and stars developing white patces on the body. It is also known as Shwetkushtha, leucoderma and white patches.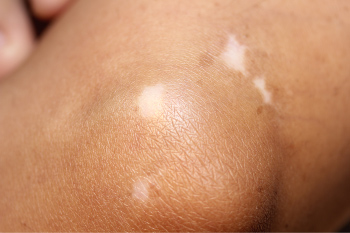 The normal colour of human skin is determined by  melanin pigment produced by cells called melanocytes, to some extent haemoglobin and carotenoids in the skin add to the colour of the skin.
Absence of melanin pigment causes vitiligo (Safed Dag). The causes of vitiligo are destruction of melanocytes by oxidative stress, cell death due to  autoantibodies and toxins produced at nerve  endings causing death of melanocytes.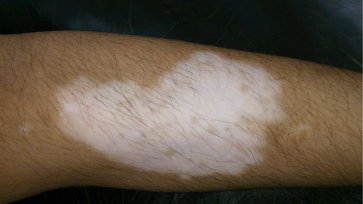 The disease is usually slowly progressive depending on the type of vitiligo. Vitiligo can be generalised or localised, five variants of vitiligo are well known localised few patches, Segmental affecting only one segment of the body on the right or left side. Generalised affecting  more than 50% of body area, acrofacial affecting only the hands, feet & the lips and universal affecting whole body.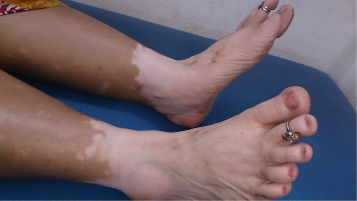 Though the disease per se doesn't cause any physical discomfort the person suffering from Vitiligo experience unwanted attention, stigmatisation, rejection and bullying.
There is  deep rooted social bias about vitiligo, irrespective of age, sex and educational status. Women face the burden of stigma more as compared to men, since it felt they may pass it to the progeny, with serious consequences  as far as marriage prospects are concerned.
Is it Contagiuos?
The disease is a acquired disease, not CONTAGIOUS, not transferable to others, though there is 15 to 20 % possibility of the disease being hereditary.
Is it treatable?
Today very effective treatments are available for management of  vitiligo.
Medical management is in the form of local applications of various effective ointments and lotions which can be combined with Targetted Phototherapy in the form of UVA, UVB, NBUVB (Narrow Band Ultra Violet B) to give excellent results in the form of repigmentation of the vitiligo patch
In case of resistant patches not responding to medical line of treatment various surgical modalities of treatments are available to treat vitiligo patches which are stable i.e. not spreading.
During treatment cosmetic camouflage can be used to conceal the patches of vitiligo till complete repigmentation is achieved with treatment.
About Dr. Vinay Saraf MD; DVD:
A Dermatologist (MD from Seth GS Medical & K.E.M. Hospital, Mumbai); practicing and Senior consultant dermatologist to Dr.B.Nanavati Hospital & Research centre.
He is a founder member and President of Association of Cutaneous surgeons of India.(ACSI 2000-2002);He has Edited & Contributed to two books.  "ADSI's Manual of Dermatosurgery" and "Vitiligo a Monograph & Colour Atlas".
He has authored a Book on Chemical Peeling called "Chemical Rejuvenation of the Face & Non-Facial areas in Asian Skin".