Commonest cause of stress in life is 'Failure to Adjust' of 'Failure to Adopt to Change'. In a girl's llife beggest change occurs post marriage. Neha recounts her experiences of how she managed the changing / new relationships.

This issue makes me want to be candid and honest to myself. When I got married, life changed overnight. Relationships popped and each one cried out loud to be attached to me. Not that it frightened me, but surely made me aware of the complex dynamics that we were all born with, as humans. Over a period of time, space and matter, (in just that order), I was hit by a new sphere of understanding relationships, something I had never paid attention to, exclusively. Each one of us is unique but extremely similar just because of this plain simple fact of sharing similar human ties. When I say ties, I'm talking mother, father, sibling, peer, etc… Each one is here on earth with at least one of these!
The problem starts when we're introduced to someone New! A new member into the family, a new baby, a new bride, a new helper, a new uncle …. The new one surely disrupts the network but he or she is here to stay. How do we deal with that?! Nobody gives you a rule book to follow, when you're bound to this new relationship but it's what you make of it?! Good, bad, ugly… and the adjectives can be twisted and turned. It's easy to walk out of one when it's not family, but the one which involves family, is the one that's most tormenting. My experience and profession, a little bit of both, helped me highlight a few do's and don'ts to deal with the same.
Let's start with ACCEPTANCE. This is key to anything you're exposed to! The minute you accept this new being, emotions and life simplify. A simple experiment might help prove this. Try this with something you hate or new, eg. that new black rug, or a stupid, ugly wall hanging. Keep this in a place you love, like the bedroom. Keep this rug for a day in the bedroom; send it back before going to bed to wherever it was! Do this for say 4 days and then extend it to the night too… over a period of time you accept this rug and it's not that ugly anymore! Relationships are similar. And, as human beings, who are susceptible to change, ACCEPTANCE comes easily. Try this!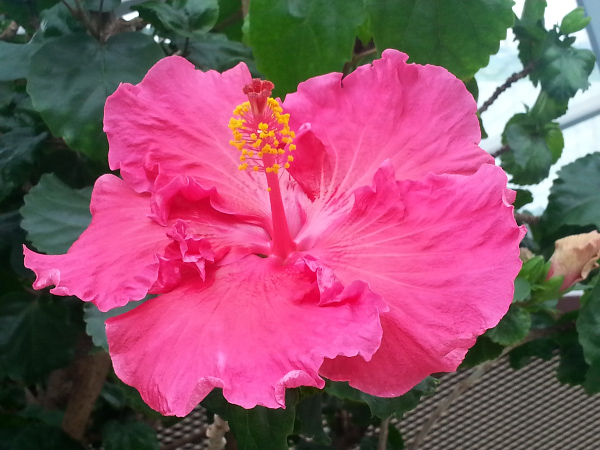 Step two deals with space. PROXIMITY is key! Once I accept the new one, I don't mind exploring his/her working of the brain, which is why I don't mind being around him/her. The closer I am, the more open I am to his/her behaviour. I may perceive it positively or negatively, but I'm still close! Proximity may need not last forever.. but baby steps are good!
COMFORT… that feel good factor! It's a top down process. When the first two stages are cleared, I'm comfortable with him/her. It's as logical as it gets. Comfort makes me drop my inhibitions such that I'm now, not as conscious about myself and the other. My lack of inhibitions make me behave and say the things that are true to me. This mountain in my head starts diminishing.
This is followed by the other 2C's, COMMUNICATION and CURIOUSITY. As we know, this member is sticking around! Since you're comfortable, have simple talk. We don't need to cry our hearts out to each other but expressing curiosity about their lives by asking questions especially of things that mean the closest to them can heal the wound. Generating curiosity is one of the best methods of showing interest! This gives the person an outlet to be a part of your life and also loosen up!
This in turn develops WARMTH, something that we all love and just here, you've got lucky! You've won someone over! And that my friend is one down!
Suddenly this new relationship does not seem alien anymore and you want to make it a part of your life. And just as above, time, space and matter can lead this New relationship to be one of your Oldest and Best ones!
Neha Bhalerao Paul is Masters in Clinical Psychology from University of Mumbai.Her work involves individual/ group psychological assessment and psychotherapy. She has been attached to a special school (Spandan Holistic Institute) as well as a main stream school (P.G.Garodia School) as a counselor.
She also conducts workshops in Social skills training, Study skills training, Behaviour modification, Career counseling and General counseling